The Best Local Commercial Plumbing Contractor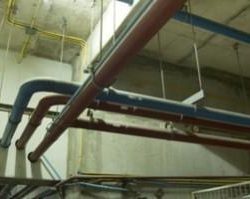 PNW Plumbing knows that what works behind the scenes lays the foundation for a successful business. Problems with your business or commercial buildings' plumbing can mean substantial income loss, especially for small businesses. Even something as minor as a clogged drain can cause a serious inconvenience, as well as a serious issue. You need a dependable plumbing service who's available when you need them, and that's not always during business hours. That's why Vancouver prefers PNW Plumbers for all their commercial plumbing needs.
The PNW Plumbing Difference
Our team of commercial plumbers have the quick response time needed when you're facing a plumbing emergency. Our services are available anytime, 24 hours a day. We keep our vehicles fully stocked and regularly inspected so we don't break down when your plumbing repairs are needed most. Our plumbers are specifically trained to provide emergency services to businesses. They stop ongoing damage first, then diagnose the problem. Most importantly, we will accurately diagnose your plumbing issues.
Most local businesses cannot afford an incorrect diagnosis. We take the time to test issues and make sure that our diagnostic procedures yield accurate results. This accuracy lets us spend more time working on the solution. Our plumbers also take extra measures and inspect other areas that may take damage from the first problem. That way we can stop future problems before they even start. Our plumbing technicians also treat every client and any customer they encounter with respect and courtesy. Our replacement parts are of high quality, and we thoroughly clean up after work is completed. You deserve the best local plumbers and with PNW Plumbing in Vancouver WA, that's exactly what you'll get!
Our Commercial Services Include:
Toilets
Garbage Disposals
Drain Cleaning
Water Jetting
Main Line Repair
Plumbing Repairs
Leak Detection
Maintenance
Faucets
Bathroom sinks
Fixture Installation
Kitchen sinks
Garbage Disposals
Bathtubs and Showers
Furnace Repair
Heat Pump Repair
Sewer Line Services
Water Heaters
Trenchless pipes
Pipe Leak Repair
Full and partial repipe
Plumbing Repipe
Maintenance Services
Filtration Systems
Water Softeners
Grease Traps
And More!
Vancouver WA Plumbers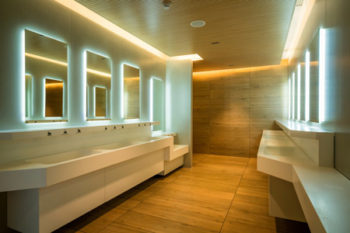 We service Vancouver, WA and surrounding neighborhoods including Orchards, Mill Plain, Hazel Dell, Brush Prairie, Mt. Vista, and more. As a trusted source for commercial plumbing services, local companies know we provide affordable, fast, and comprehensive services for their business. Every industry encounters unique problems and PNW Plumbers is willing and ready to tackle them all in relation to your plumbing.
Industries we serve include:
Churches
Restaurants
Schools
Nursing Homes
Nail Shops and Hair Salons
Day Cares
Assisted Care Facilities
Retail Stores
Office Buildings
Shopping Centers
Apartment Complexes
Much More
Stop searching for a commercial plumbing contractor in Vancouver, WA. You've found the one at PNW Plumbing.
---
CALL PNW PLUMBERS TODAY FOR BOTH RESIDENTIAL AND COMMERCIAL PLUMBING SERVICES
---
See What Clients Are Saying