Garbage Disposals – Installation, Repair and Sales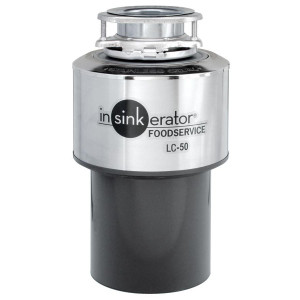 The garbage disposal is an electrically powered device that is responsible for grinding up food waste, so that it is small enough to pass through plumbing. Food waste that has not been passed through a garbage disposal will have a hard time making it to the municipal sewer system, if it doesn't clog your pipes and cause further damage first. Garbage disposals are extremely helpful in the kitchen, however they require proper installation and maintenance to ensure precision performance.
Perhaps you purchased a new garbage disposal and are in need of installation services. Or maybe your garbage disposal is not running as efficiently as it once was and you are in need of repairs. Or perhaps your garbage disposal is out of commission and you simply need a new one. No matter your garbage disposal service needs, PNW Plumbing & HVAC can handle it professionally and efficiently. We have been servicing the garbage disposal servicing needs of the Vancouver/Camas, WA and Portland, OR areas for more than a decade and have built a reputation for honesty and dependability.
Benefits of Using a Garbage Disposal
One huge benefit of a garbage disposal is that it will significantly reduce the amount of food waste in the home, which would otherwise be taken to the landfill. Garbage disposals effectively reduce the amount of garbage in the home, as well as reduce the amount of garbage in the landfills as well. Another benefit of garbage disposals is the fact that it is a modern convenience. When used properly, garbage disposals can make after meal cleanups easier and faster. Additionally, garbage disposals do not use much electricity for operation. This means you can use the garbage disposal as needed, without feeling guilty.
Garbage Disposal Installation & Repair Services
Listed below are the garbage disposal services we proudly offer:
Garbage Disposal Inspection and Diagnosis
Garbage Disposal Repair
Garbage Disposal Installation
Garbage Disposal Sales
Commercial Garbage Disposals
Residential Garbage Disposals