Emergency Plumbing Experts in Portland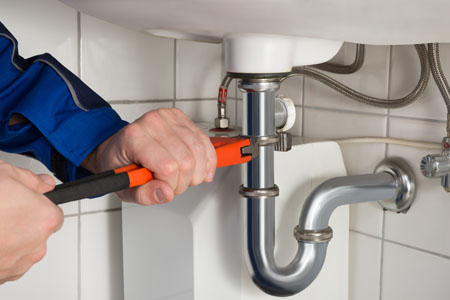 Plumbing can't always wait. There are many plumbing problems where waiting can cause damage or a major inconvenience. These happen day and night. You don't have to be a plumber to get immediate help. All it takes is the right local company that provides emergency plumbing services in Portland, OR. When time is of the essence and you've got an emergency on your hands, call the experts at PNW Plumbers. We accept calls 24 hours a day.
Common Plumbing Emergencies
A plumbing issue in Portland doesn't always require immediate repairs, but when they do a fast response time can make all the difference. This is especially true where water damage is present. Water damage multiplies so if your issue involves standing or running water, contact us immediately!
We identify line leaks and breaks and begin immediate repairs.
Our technicians repair broken hot water heaters.
Equipment detection of mainline clogs and damage followed by repairs.
Trenchless and traditional mainline repair and replacements.
Clog identification and removal anywhere in your plumbing system.
Identification and repair of backups in home plumbing and mainlines.
How to Handle Your Plumbing Emergency
When you notice any issues in your plumbing system that require professinoal maintenance, be sure to shut off your waterline. This depends on where the problem is occurring. Toilets and sinks have a valve at the base you can shut off in the event of a backup. Your water shut-off valve is located on the house side of your meter. This will shut off city water to your entire home.
Turn off your water heater as well. Doing this will prevent your heater from overheating and potentially bursting.You'll also want to plug small leaks with plumbers tape or catch water with buckets to prevent water damage. After that, open your drains and spigots outdoors to clear out water remaining in the system.
Finally, call PNW Plumbers. We arrive fast but taking these steps immediately can help reduce damage before we arrive. Call us as soon as you can. If your choice is contacting us or addressing these immediate issues first, address these issues. We will assess the situation as soon as we arrive, and begin diagnostics and repairs. Emergency services are available for homes and businesses.
Contact Us for Professional Emergency Plumbing Services Today
You don't need to wait until morning. Help is just a phone call away! We arrive quickly, prepared, and get to work immediately. When you have a plumbing emergency, don't wait. Call or contact PNW Plumbers and get help now.
See What Clients Are Saying