Residential and Commercial Water Heater Repair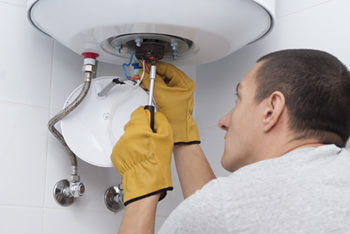 Water heaters are incredibly important and it's easy to forget how much their functionality affects our lives. Showers, dishwashers, and washing machines are all dependent on a functioning water heater. And when these break, it can cause a major disruption, especially in commercial settings where jobs are affected. You don't have to go without hot water when you have a local plumbing contractor to help! PNW Plumbers is the local choice for water heater repair in Portland.
We believe doing a job correctly the first time should be the rule, not the exception. We provide fast, comprehensive water heater repair services in Portland. From the initial diagnosis to repairs, we perform every action with an eye for detail and accuracy. That way you get the kind of reliable hot water heater repair that lasts.
Diagnose and Repair All Water Heater Types
There are many reasons water heater problems can occur. Our experienced water heater repair technicians begin every residential and commercial plumbing job with a thorough diagnosis. We may ask you questions regarding what went wrong, when it occurred, and what the load on the water heater was at the time. We'll then thoroughly inspect the components of the unit. After the inspection our technicians will repair your water heater. If you are experiencing any of these common problems with your water heater call PNW Plumbers now!

Leaking pipes
Water looks rusty
Strange odor
Popping or low rumbling
Whining sounds
No hot water
Pilot won't light
Leaking water tank
Electric and Gas Water Heaters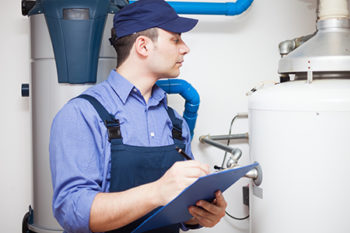 Gas water heaters are used extensively throughout Oregon. They jets below the tank that transfer heat to the water. Electric heaters sometimes have issues with voltage, requiring a circuit tester to diagnose. It's best to let a professional handle these jobs to ensure safety. NW Natural is one of the largest gas companies in Portland, supplying much of the gas used to power homes and their water heaters in the area.
There are some excellent reasons to get water heater repair as soon as you notice a problem. The systems in a water heater are dependent on one another, and allowing one problem to continue can cause new ones. Catastrophic water heater failure, especially regarding leaks can cause extensive water damage. This can lead to the need for much more than hot water heater repair. If you have an undersized water heater and it's time for a replacement, we can help you size a new one or you can look at Energy Department recommendations.
That's why we thoroughly inspect moving parts, gaskets, power supply systems, potential burner unit issues, and much more. Catching problems early can significantly extend the life of your water heater, saving you time and expense!
Professional Water Heater Repair
All of our repairs are performed by skilled, certified, and highly experienced plumbing contractors. We've gone to great lengths to ensure our technicians have everything they need to do every job right, even in emergency situations. That means reliable tools that are made for the task at hand and brand name parts that perform to OEM specifications.
We even follow up on our work to ensure everything is working as it should. If our work ever fails to meet our high standards, we'll make it right. For friendly hot water heater repair, Contact Us today.
See What Clients Are Saying