Dependable Water Heater Repairs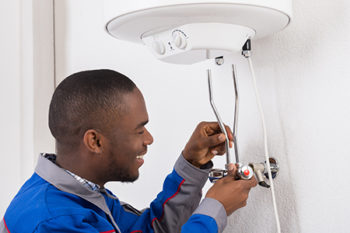 Water heaters are one of those things that many of us take for granted. That is, until they suddenly stop working. So many different fixtures and appliances depend on them! Washing machines, showers, dishwashers, and much more all depend on a functioning water heater. But a good plumber can come by to help! And the best local plumbing company around for water heater repair in Vancouver WA is PNW Plumbers.
From the initial diagnosis to the final repairs, we perform every action with careful attention to detail. This meticulous inspection process is how you know that you're getting water heater repair that lasts. We believe doing a job correctly the first time should be the rule, not the exception.
Comprehensive Repairs
Hot water heater problems may occur for a number or reasons.  Because of this, our experienced plumbers begin every job with a thorough diagnosis. In order to this, we might ask you questions regarding when the problem started and as many specifics as you can remember. Did it happen suddenly or was it progressive?  Have you made any significant changes to the amount of water you use? Once we have an idea of what we're dealing with, we'll then thoroughly inspect the unit.
Common Water Heater Problems
Our trained technicians are experienced and prepared to handle any situation that arrises. These are some of the problems that our tehcnians see the most often. And if you notice any of these happeing in your home or business, call PNW Plumbers!

No hot water
Not enough hot water
The water comes out too hot
Water tank is leaking
Pipes that are leaking
Discolored water
Strange odor
Low rumbling or popping sounds
Whining sounds
Burner won't stay lit
Pilot won't light
Pilot won't stay lit
Water Heater Failure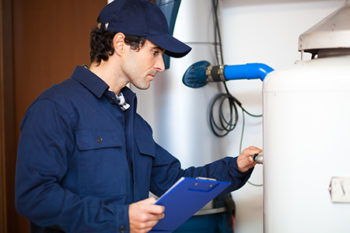 Depending on the specific problem you're having, you may be able to put off getting water heater repair in Vancouver, WA for a little bit. Many of these issues take a while to fully manifest, allowing you the time to save up if you need to. But if you don't have any hot water, you don't want to wait long! The systems in a water heater are dependent on one another, and allowing one problem to continue can cause new ones.
Catastrophic water heater failure, especially regarding leaks can cause extensive water damage. When our plumbing contractors diagnose your water heater, we also look for signs of impending problems. That's why we thoroughly inspect gaskets, electrical system all moving parts, and more. Catching any of these problems in the early stages can substantially extend the life of your water heater, saving you time and money.
Water Heater Specialists
Our plumbers are professionals, and it shows. Each of them are certified, skilled, and experienced plumbing contractors who think on their feet to solve even the most complicated problems. W That means reliable tools that are made for the task at hand and brand name parts that perform to or exceed OEM specifications. We work efficiently so that you can get back the hot water you need, and we can provide the utmost in customer satisfaction.
If our work ever fails to meet our high standards, we'll make it right. You deserve an honest, upfront, reliable water heater repair company in Vancouver, WA, and you have one in us. For friendlier hot water heater repair in Vancouver, WA you can believe in, call or contact us today.
See What Clients Are Saying