Home And Business Plumbing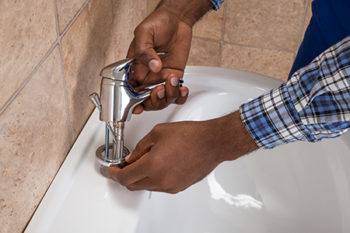 Not every plumbing company is licensed to work on residential and commercial plumbing systems. They specialize in one, and that means their skill set is limited. It also means you don't get the benefit of a well-rounded plumber. At PNW Plumbers, we provide plumbing services in Portland on both system types every single day. When you need a local plumber who can do it all, call PNW Plumbers!
Multi-Licensed Plumber
Our plumbers have a greater understanding of system loads and industrial grade plumbing than resident only plumbers do. We've encountered every issue that might come up. Having in-depth knowledge of both systems allows us to diagnose your issue faster and more accurately than one alone. If you like our service, you can get it anywhere. This makes us perfect for business or rental property owners. You get the same high-quality for your home and business from a company you trust. We're proud to keep plumbing functioning in all of Portland and the surrounding areas. An estimate is always free. Just call or contact us today. We'll provide an estimate for your residence or commercial plumbing services.
Types Of Plumbing Services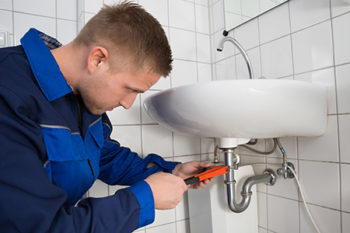 There are four basic service types we offer; repairs, replacements, maintenance, and diagnostics. These aren't always apparent from the beginning. If you have a furnace breakdown for instance, should you have it repaired or replaced? Once our plumbers perform a diagnosis, we'll make recommendations.
Every service call begins with a thorough diagnosis of the issue. If you have multiple options, we'll provide them. We also inspect other components that may be affected by a single issue. For instance, a burnout in one area can lead to stress on the electrical system in another. We inspect both. If it involves water, sewer, gas lines or fixtures we can do it. Don't wait any longer for the plumbing services you need. Call or contact us today!
Our Plumbing Services
Residential Plumbing Services
Commercial Plumbing Services
Water Heater Repair & Sales
Water Softeners
Complete Plumbing Repipes
Drain Cleaning & Unclogging
Main Line Clearing & Water Jetting
Pipe Leak Repair – Leak Detection
24/7 Emergency Plumbing Services
Plumbing Fixture Installations
Grease Trap Cleaning
Water Conditioners & Filter Systems
At PNW Plumbers we also offer Plumbing Services in Vancouver and surrounding areas!
See What Clients Are Saying