Expert Plumbers Who Know Portland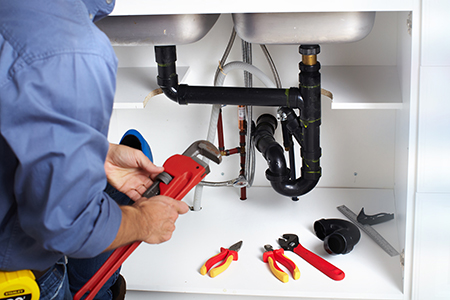 When you need plumbing services in Portland, call a plumbing contractor that you can rely on. Whether it's an emergency, a water heater installation, garbage disposal maintenance, or you just need for affordable plumbing services, you want the best. Getting there requires experience and a good perspective. At PNW Plumbers, we have these qualities in spades. We've been Portland's plumber of choice since 2003, and many of our employees have been industry experts for much longer.
Our business was founded on a deep desire to provide excellent service. Having been on the other side of the transaction, the foundations of our services in Portland are to treat every customer like we would like to be treated. That means providing robust services, efficient work, expert level craftsmanship, and friendly customer service. We don't just tell you our service is great, we guarantee it. Our contractors are available day and night to take your call. Don't hesitate. Call us now and get the repairs you need.
Comprehensive Plumbing Services
We're not just your plumbing contractor in Portland. Our staff live and work in Portland and the surrounding areas. The people we help at work and home are our neighbors. That's why we work hard to be your one-stop plumbing solution. Providing the most robust services mean there's only one call you ever need to make for a plumbing issue, no matter what.
Garbage disposal service
Plumbing repairs
Water Jetting
Mainline clearing
Drain cleaning and unclogging
Directional boring
Heat pump services
Sinks and faucets
Fixture installation
Plumbing sales
Toilet services
Leak repairs
Grease trap cleaning
Trenchless piping
Leak detection
Expert Contractors for Portland Homes
Whether a job is small or big, we provide the same excellent service each time. That's because our plumbers are experienced, highly trained, and extremely knowledgeable. They take concrete steps to ensure we provide you with the best work possible, and it all begins with a thorough overview of your plumbing.
Diagnosis: Our expert plumbers always start work with an assessment. That doesn't mean they stand still though. If you're suffering from an emergency situation, our plumbers have the experience to stop contributing factors and mitigate damage. Once we've removed the emergency aspect, we'll diagnose your problem as a whole. This step is crucial for an accurate diagnosis and allows our technicians to pinpoint where and why your problem occurred. User error, age, part or equipment failure, or other factors can all cause plumbing problems.
Parts: As your preferred Portland plumbing contractor, we make sure our repair work is made to last. That's why our repair work only uses brand name parts that meet and often exceed OEM specifications. Our plumbing service guarantee covers our work. The extensive manufacturer warranty cover parts in case of premature failure.
Replacement, Repairs, and Installations: Whether we're providing a new install, repairing broken equipment, or replacing existing hardware, we want it to be a great experience. That means employing thorough, capable plumbers with extensive experience. A good plumbing contractor backs their work. An excellent plumbing contractor in Portland backs their work and does a job right the first time, so you get peace of mind and long-lasting repairs. Our plumbers test everything upon completion, making sure it meets our high standards.
Local Plumbing Contractor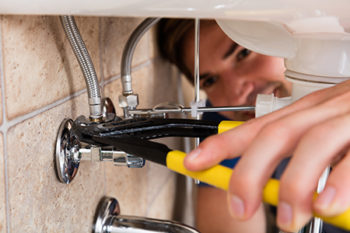 A professional plumber should begin every job with a thorough diagnosis. We always do this first. Determining the exact problem, and where it is occurring allows for targeted and swift repairs. It also provides our plumbing contractors with the chance to catch any additional problems in their infancy.
Prevention is the best way to avoid costly future repairs to home or business in Portland and we advise these lower cost procedures to save our customers more money in the long run. From water heater issues to drainage problems and pump issues, we have you covered. Choose us for a reputable local plumber that locals know and appreciate. It only takes a call to get started, so call or contact us today!
At PNW Plumbers we also offer Plumbing Contractor services in: Battle Ground, Vancouver and more!
Common Plumbing Contractor Questions
What types of plumbing services do you offer?

A plumbing contractor can offer a range of services such as installation, repair, and maintenance of plumbing systems for residential, commercial, and industrial properties. It is important to ask for a detailed list of services offered by the plumbing contractor.




Are you licensed and insured?

It is crucial to ensure that the plumbing contractor is licensed and insured. A licensed plumber has the necessary qualifications and training to handle plumbing jobs effectively and safely. Insurance protects both the plumber and the client in case of accidents or damages that may occur during the project.




What is your pricing structure?

It is important to get a clear understanding of the plumbing contractor's pricing structure. Ask for an estimate of the project, including labor and material costs. Also, inquire about any additional charges such as emergency services, after-hours services, or any other hidden costs.




How long have you been in business?

Experience matters in the plumbing industry. A plumbing contractor with several years of experience can provide high-quality services and can handle various plumbing problems effectively. It is important to inquire about the contractor's experience and references from past clients.




Do you offer any warranties or guarantees for your work?

A reputable plumbing contractor should offer warranties or guarantees for their work. This ensures that the client is satisfied with the work done, and any issues that arise later can be fixed without incurring additional costs. Ask for details about the warranties or guarantees offered by the contractor.
See What Clients Are Saying