Experienced Sewer Repair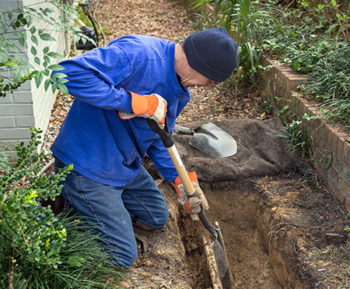 Your plumbing sewer system is one of the most crucial parts of your Vancouver Washington home that you want to always be working properly. Because when it doesn't, it brings about a plethora of plumbing problems. Particularly if you have a sewage backup, it can be hard to look past that smell. But backed-up sewers can do much more damage than being an uncomfortable feeling in your sewer system. Considered the highest level of water damage, sewage–especially if it's been stagnant for some time–can be exceedingly dangerous. It can cause serious illness for you, your family, and your pets, and is an arduous process to get it removed. But before you can start the sewer restoration process, you need to get your sewer system fixed. With skilled technicians, over 20 years of experience, PNW Plumbers is the trusted choice for sewer repair Vancouver WA.
Common Sewer Line Problems
Flooding outside of your home
Basement flooding
Strange sounds when water is draining
Lawn indentations or puddles
Recurring clogged drains and toilets
Unusual concentrations of lush grass
Reliable Sewer Pipe Repair
When you need sewer repair in Vancouver WA, we get the plumbing repair done right. That's because we begin every plumbing repair with a thorough inspection and diagnosis. Our highly-qualified plumbing contractors have the right equipment and techniques to provide you with an accurate sewer line inspection and sewer repair. We'll identify where in your sewer system the problem has occurred, what is required to repair it, and present you with our findings before moving forward. Sewer problems often require plumbing repipes which our technicians are skilled and experienced at performing.
Sewer Repair Methods
With a variety of methods for sewer pipe repair and sewer line replacement, we'll determine which will provide the most efficient results and the lowest cost to you. It's always our goal to do right by our customers. That means being upfront about different options. Traditional mainline repair techniques involve digging a trench for complete access to the area. Directional boring is a trenchless option when concrete, trees, and other features aren't in the way.
Plumbing sewer repairs are performed using the best replacement parts available. We supply our technicians with everything necessary to perform sewer repairs. This includes cutting-edge equipment from brand name manufacturers. Our technicians need to know their equipment is up to the task, and this allows them to give their full attention to the task at hand. Access to the best tools also allows our technicians to work smarter, ensuring we get the job done correctly and reliably in as little time as possible.
Effects Of Damaged Sewer Pipes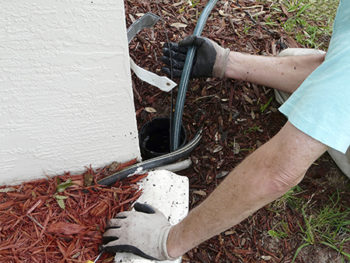 Blocked Pipes- Clogs can make water flow difficult and increase the stress on your pipes.
Leaking Joints – Water leaks and saturates surrounding areas when seals on the plumbing sewer pipes break.
Off-grade Pipes – Pipes made of inferior materials can lead to issues throughout your plumbing.
Bellied Pipes- When pipes sink into soft ground, they can collect waste material.
Corroded Pipes – Eventually, these sewer pipes will deteriorate or completely collapse.
Roots- Shrubs and tree roots can grow around sewer lines, restricting water flow or causing breaks or leaks.
Do not let your damaged sewer system get worse. Get it repaired ASAP with PNW Plumbers. No matter when or why you need sewer repair in Vancouver we'll be there. With accurate diagnoses, skilled sewer repairs, and high-quality replacement parts, our plumbing repairs will last for years!
See What Clients Are Saying