New Toilet Installation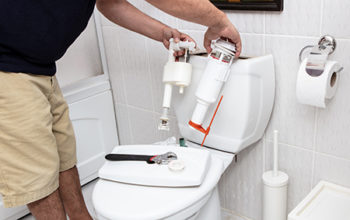 PNW Plumbers is your source for urinal and toilet installation in Portland.  For those in need of full service residential or commercial toilet and urinal services, we're your trusted plumbing and company.
As a locally owned and operated business, we have built our stellar reputation on our consistent, top-notch customer service. We are devoted to providing the stellar toilet installation Portland, OR homes and businesses of all sizes require.
We have many years of experience meeting sales, installation, and repair needs for residential and commercial plumbing customers in need of comprehensive urinal or toilet services. Replacing a toilet doesn't have to be hard; our technicians make installing a toilet easy!
Toilet and Urinals From Leading Brands
PNW Plumbers proudly offers toilet replacement using the latest models from Kohler and Toto toilet installation and sales. Kohler toilets are internationally recognized for their style and innovation; perfect for modern bathroom remodels. Toto is a "global leader committed to creating products that connect you with water in ways that enrich the flow of your everyday life." Both of these high-quality name brands are guaranteed to deliver you reliability, value, and precision performance.
How To Choose The Best Toilet
Ask about "flush-ratings"
Check for available rebates on high-efficiency models
Learn about pressure-assist for water saving options
Is it easy to clean?
How's the height? Is the base tall enough?
Interested in modernizing your bathroom?
As a full-service plumbing company, we can install toilets and provide urinal installation anywhere you need them. We have a wide range of toilet styles that meet varying needs. Some customers prefer higher sitting toilets, low-flow, or toilets with accessibility options. We have these and more and can help you identify the right one with professional toilet fitting.
Commercial Toilet Installation
We provide local businesses with high-quality commercial plumbing services. Due to the nature of many businesses, it is not uncommon for toilets and urinals to become damaged or compromised. Because of this, we offer regular maintenance services to ensure that your facilities are always in proper working order.
With a wide selection, urinal and toilet installation in Portland,  we can always meet your needs. This includes dual flush and assisted flush options that save you money and reduce the chance of clogging.
PNW Plumbers installs, maintains and repairs toilets and urinals for many local businesses. These are some of the popular commercial buildings that we service. If you own a commercial building and need toilets or urinals installed, call PNW Plumbers today!
Offices
Shopping Centers
Retirement Homes
Recreational Facilities
Schools and Day Cares
Retail Stores
Portland's Choice For Toilet Installation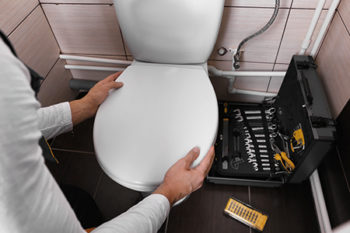 Our business is built on serving the residential plumbing needs of our local community. For toilet installation Portland, OR trusts us to do the job correctly, affordably, and on time. From businesses to homes, we always maintain excellent service, keeping our customers informed every step of the way. Whatever your residential toilet and urinal needs, we're here for you.
See What Clients Are Saying