Your Preferred Plumber in Vancouver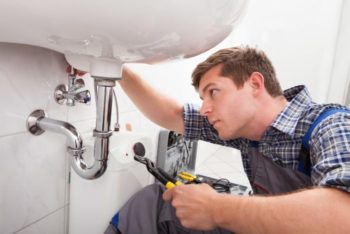 When you need plumbing services, you need a plumbing contractor in Vancouver you can rely on. Whether it's an emergency, a fresh installation, maintenance service or another concern that's caused you to seek a plumber, you want the best. Getting there requires experience, knowledge, and perspective. At PNW Plumbers we've got all three in spades. We've been Vancouver's top rated plumber for decades, and all of our employees are industry experts.
Our business was founded on a deep desire to provide excellent service. Having been on the other side of the transaction, the foundation we've built on starts with treating every customer like we would like to be treated. That means providing robust services, efficient work, expert-level craftsmanship, and friendly customer service. We don't just tell you our service is great, we guarantee it.
Professional Plumbing Services Include:
Drain unclogging and cleaning

Mainline clearing

Water jetting
Plumbing repairs
Garbage disposal services
Plumbing sales
Fixture installation
Faucets and sinks
Water heater services
Sewer line service
Leak detection
Trenchless piping
Grease trap cleaning
Leak repairs
Toilet services
Providing Service in the Pacific Northwest
We aren't just your top plumbing company in Vancouver. Our staff works and lives in Vancouver and surrounding areas. The people we help at home and at work are our neighbors. That's why we want to be your one-stop plumbing solution. Our robust services mean you only need to make one call for your plumbing issues, no matter what.
Diagnosis: Our expert level plumbers always assess a situation before beginning work. That doesn't mean they're standing still though. If you've got an emergency situation we remove the factors that make it an emergency before continuing. This means shutting down systems that are feeding a problem. After that we'll diagnose the situation, discovering why the problem occurred. This may be due to equipment failure, user error, part failure, age, or other determining factors.
Parts: As your plumbing company in Vancouver, WA we want to ensure you get long-lasting repairs at an affordable price. That means using brand name parts for all our repair work that meet or exceed OEM specifications. This ensures that in addition to our 5-star guarantee, our parts come with excellent manufacturer warranties in the event of premature failure.
Repairs, Replacements, and Installations: Whether we're performing a new install, replacing existing hardware, or repairing broken equipment, we want to provide you with the best experience. As your plumbing company in Vancouver, WA that means employing capable, thorough plumbers with the experience to do the job right the first time. Our plumbers always test our work when finished to make sure it's working as it should. We make sure the job is done quickly, done right, and made to last.
When you want a plumbing company in Vancouver you can trust, give PNW Plumbers a call!
See What Clients Are Saying