Comprehensive Plumbing Services for Your Home or Business
Plumbing companies must be licensed to work on specific building types. These include the separation of residential and commercial systems. Many plumbers just focus on one. This can leave a knowledge deficit, and you pay the cost for it. Don't pay it again. Choose PNW Plumbers for any and all plumbing services in Vancouver. We work on your home and business plumbing systems. Do you have the benefit of a multi-disciplined plumber?
Licensed and Experienced Plumbing Contractors
Protect your home or business from inexperienced workers who cut corners. The plumbers that make up our team have repaired every issue that can arise. Many of these are unique to homes or large office buildings. Cross-discipline work allows our plumbers to more accurately diagnose and repair both. We are licensed in commercial plumbing systems as well as residential. That's what makes us so great for property and business owners alike. You get high-quality plumbing services in Vancouver, WA for your business and home from the same company. We're proud to service the entire Vancouver, WA area including surrounding areas like Hazel Dell, Minnehaha, Walnut Grove, Orchards, and Mill Plain. We can offer an estimates free of charge. Just contact or call us today. We'll provide a service estimate for your commercial or residential plumbing needs.
Maintenance, Repair, and Replacement Services
We offer four basic service types; these include maintenance, replacements, diagnostics, and repairs. These aren't always obvious. If you have a water heater leak, for example, should you replace or repair it? Once we are finished diagnosing the problem, we'll recommend the best option for long-term savings. Each service call in Vancouver starts with complete diagnostic services. If there are multiple solutions to a problem, we'll go over each in full. We also determine what other components may have suffered damage. Inspecting these helps us catch problems before they become repairs.
Our Services Include the Following and More
Commercial Plumbing Services
Residential Plumbing Services
Water Heater Repair & Sales
Water Softeners
Instant & On-Demand Hot Water Heaters
Drain Cleaning & Unclogging
Plumbing Repipes – Copper & PEX
Main Line Clearing & Water Jetting
Pipe Leak Repair – Leak Detection
Video Camera Pipe Inspections
24/7 Emergency Plumbing Services
Grease Trap Cleaning
Plumbing Fixture Installations
Water Conditioners & Filter Systems
… and much more
Commercial Plumbing
We don't just plumb residential homes. We're also the local choice Vancouver trust for commercial plumbing. We've worked extensively with area businesses and are sensitive to the needs of specific industries. We've got the equipment and accreditation to work within industries that include restaurants, assisted care facilities, office buildings, schools, retail stores and much more.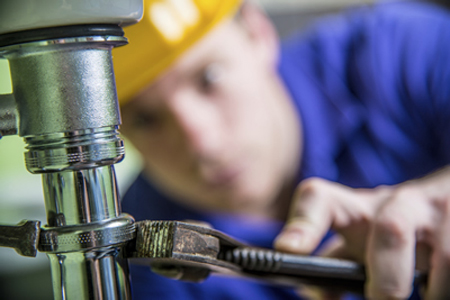 Vancouver Residents Plumber of Choice
When you find yourself in need of plumbing in Vancouver we'll be there. So when you want friendly plumbers outfitted with the best equipment using the most durable parts on the market, call us today and see what a difference a great plumbing company can make! At PNW Plumbers we also offer Plumbing services in Camas, Woodland and more!
See What Clients Are Saying