Premium Plumbing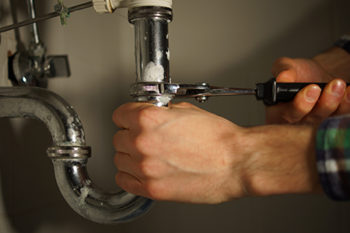 When you're in need of plumbing in Vancouver there may be no time to wait. Depending on the nature of the problem, it can range from a major inconvenience to a downright emergency. At PNW Plumbers we've been providing all of our customers with the best plumbing services for many years.
We couldn't accomplish it without expecting the most from our employees though. Contract plumbing has typically been an industry where the customers are forced to accept the behaviors of their plumbing company for good or bad. We've experienced poor service first hand and sought a higher standard for our plumbing company.
Professional Plumbing
Holding our plumbers to a higher standard means holding our company to one. That's why we've set the mark for what it means to perform plumbingA. This is accomplished at every level and begins with the best plumbers. We make sure they meet our strict criteria for training, experience, and knowledge. Once we're confident they can handle anything in the field, we make sure they know how to treat customers right.
Our plumber treats you, your family, and your property with respect and kindness. We even follow up to make sure your needs are met with every job. Once our plumbers know how we expect them to act, we supply them with everything they need to do the job right. That means high-grade tools and equipment. We give them everything necessary to perform a fast and accurate diagnosis and provide top-notch pipe and fixture installation, repairs, and replacements.
Quality Plumbing Services
We only allow our plumbers to use the highest grade brand name parts and products for the job. These parts are made to last and meet or exceed OEM standards. With extensive manufacturer warranties, we're as confident in our parts as we are in our work. We also have exceptionally comprehensive plumbing services. Whether you're operating in the commercial sector and need large-scale industrial plumbing or want the best for your residential home, we provide it.
Our Plumbing Services
Plumbing part sales
Installation of fixtures
Sink and faucet work
Servicing of heat pumps
Clearing main lines
Drain unclogging and cleaning
Heat pump servicing
Water jetting
Fixture and pipe repairs
Servicing garbage disposals
Detecting leaks
Trenchless piping
Cleaning of grease traps
Repairing leaks
Toilet-related plumbing
Commercial Plumbing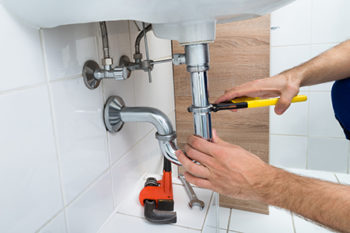 We don't just plumb residential homes. We're also the local choice Vancouver, WA trust for commercial plumbing. We've worked extensively with area businesses and are sensitive to the needs of specific industries. We've got the equipment and accreditation to work within industries that include restaurants, assisted care facilities, office buildings, schools, retail stores and much more.
Vancouver Residents Plumber of Choice
When you find yourself in need of plumbing in Vancouver we'll be there. So when you want friendly plumbers outfitted with the best equipment using the most durable parts on the market, call  us today and see what a difference a great plumbing company can make!
At PNW Plumbers we also offer Plumbing services in Camas, Woodland and more!
See What Clients Are Saying