Local Plumber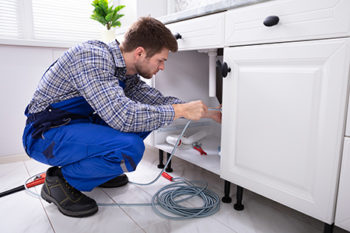 It can be difficult to find a good local plumber in Battle Ground. You want a company with an excellent track record for honesty and reliability, and who can guarantee their work. You want your plumbing job to last! PNW Plumbing has 5-star plumbing service guarantee you can count on.
When we first opened our doors over a decade ago, our goal was to provide Battle Ground with a different kind of plumbing company. That's why our plumbers are courteous and have everything they need to do the job efficiently using the best replacement parts. When you call for a plumber in Battle Ground, you don't want to call again. Get every service you need in one place, performed correctly the first time.
Plumbing For Every System
We know that plumbing can vary wildly. Some customers are hooked up to the city grid; others use septic systems. House sizes, systems, and need can be drastically different from one property to the next. These all pose unique problems, but our plumbers in Battle Ground are some of the most experienced and skilled in the area. We always perform a thorough diagnosis and have worked with every system type and brand name. No matter what problem you have, when we send out a technician, they'll provide you with exceptional work, guaranteed.
Honest Plumbers
Each of our plumbers is incredibly experienced. Both skill and temperament are important for our hires. When you need plumbing service in Battle Ground, you want work performed by someone you can trust. We're always upfront with our pricing, and only use the most reliable name brand parts in our replacement work. That way you get a two-fold guarantee. We cover our work, and extensive manufacturer warranties cover your parts in the event of premature failure.
Complete Plumbing Services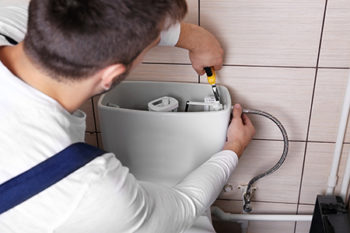 No matter what your problem, we'll provide a thorough and fast diagnosis. We don't believe you should have to call in for a plumber for them to fix one problem, just to have a preventable one occur in the near future. That's why we'll inspect the system beforehand. Whether it's drainage trouble, a water heater issue, or a pump or line problem, we've got you covered. We employ local experts who perform:
Water heater installs and repairs
Sewer main repairs and installs
Water main repairs and installs
Sump pump installs and repairs
Drain blockage or clog clear
Pipe, faucet, fixture repair
Sewer main clearing
Directional boring
Water heater maintenance
We've made it possible to get all the services you could ever need right in one place. Hiring a comprehensive plumbing contractor means you can avoid multiple specialists for your home or business. One call, one plumber, a variety of services. Whether you need maintenance, replacement, repairs, or fresh installations, we'll be there fast. Don't go with one of the rest; choose the best plumber in Battle Ground! With our affordable prices, and our one-of-a-kind 5-star plumbing service guarantee you won't be disappointed when you go with us! Call us today to set up an appointment.
See What Clients Are Saying