Dependable Plumbers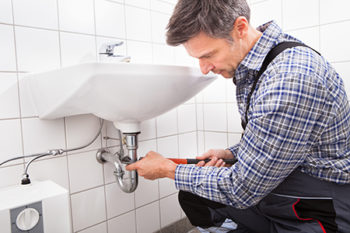 Finding a reliable local plumber in Camas is hard. You want a plumbing company with a stellar track record for reliability and honesty—who aren't afraid to back their work. You want a quality guarantee. That makes PNW Plumbing the perfect choice because we're the home of the 5-star plumbing service guarantee.
We initially opened our doors in 2003 and wanted to provide Camas with a complete plumbing company that did things differently. That's why our plumbers are always friendly, have everything required to perform the task at hand, and only use high-grade brand name replacement parts. When you call for a plumber in Camas , you don't want to make the same call a week later. You want quality that lasts. Get every service with just one phone call, and work done right the first time.
Experienced Plumber
A plumber's day varies drastically. Some customers use septic systems or natural wells; others are hooked up to the city lines. Systems, needs, and use may differ greatly from one property to another. These differences present unique problems, but our plumbers in Camas are some of the areas most skilled and experienced. We provide a detailed diagnosis and work with nearly every type of system by a variety of makers. When we send out a plumber to your home, they'll provide you with an excellent job no matter what your problem may be, guaranteed.
Our plumbing company selectively hires for experience, skill, and more. All of our plumbers have years of experience. We hire for temperament and ability. When you need a plumber in Camas, it's important your can rely on your plumber to the job right. Our pricing is always upfront and affordable, and we only use durable, name brand parts when replacements are required. That way you get many guarantees. We cover our workmanship, and robust manufacturer warranties guarantee the parts we use.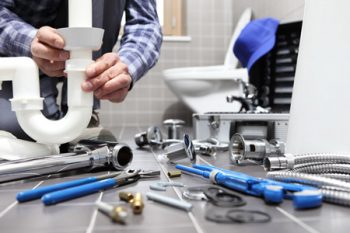 Commercial And Residential Plumbing
Our plumbers provide a fast and thorough diagnosis no matter what the issue. We don't think it's right to send out a plumber to address one problem, just for an easily preventable one to occur right after. That's why we inspect systems and components to catch and prevent additional problems. Whether we deal with water heater trouble, a drainage issue, line or pump problems, we cover you. We only employ local Camas plumbers who perform:
Water line installs and repairs
Sewer main installs and repairs
Water heater repairs and installs
Sump pump repairs and installs
Drain clog or blockage clear
Faucet, pipe, fixture repair
Water main clearing
Sewer main clearing
Water heater maintenance
Our general plumbing means you don't have to get an array of specialists for your business or home plumber needs. One plumber, one call, an array of services. Whether you need repairs, replacement, installation or maintenance, we're there. When you want a reliable plumber in Camas, affordable pricing, and our 5-star plumbing service guarantee call (503) 549-1324 or Contact Us today.
See What Clients Are Saying