Local Plumbers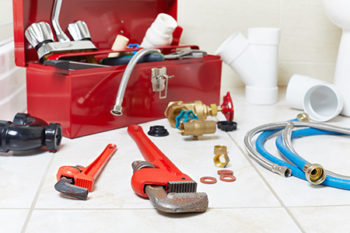 Finding a local plumber in Woodland you can rely on can seem like a chore. Asking friends and family for suggestions, reading reviews, making phone calls, it can be a bit much. You just want an honest company with a proven record of reliable repair work; an experienced plumber you can trust. Let us make it easy for you. PNW Plumbing has been serving Woodland's plumber needs for more than 20 years. With an attention to detail, impressive customer service, and our 5-star plumbing service guarantee you only need to make one call for all your plumbing needs.
We founded our company on a set of ideas designed to create the most value for our customers. When we send out a plumber to Woodland, you can be guaranteed they'll arrive on time, be upfront, and treat you, your family, and your property with respect. We make sure they have every tool required to the job right, and that they only utilize high-grade replacement parts. When you call for a plumber in Woodland you want workmanship you can depend on. Get all your plumbing services with one call, performed correctly the first time.
Experienced Plumber
The experience of a plumber in Woodland can vary dramatically. Different customers use different systems, and our plumbers need to be just at home repairing a septic system as they are installing the main water line. That's why we hire for skill and experience as well as temperament. When your plumber in Woodland arrives you can be sure they'll perform a thorough diagnosis, know how to identify and repair any system problems you have, and do great work.
Reliable Plumber
Our plumbers are always upfront. From pricing to job time and diagnosis, we'll keep you informed every step of the way. That means no nasty surprises and you know what the situation is before we begin working. All of our repairs are performed using long lasting parts from the industries most reliable manufacturers. These also come with great manufacturer warranties so you can be guaranteed your parts, and our work, are covered.
Comprehensive Plumbing Services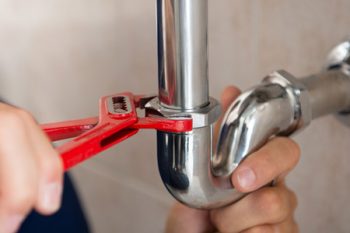 A great plumber in Woodland like ours begins every job with a detailed diagnosis. This allows us to determine exactly what problem we're facing, and helps to identify any other conditions that may be occurring or likely to occur in the future. We do right by our customers by advising cheaper prevention over costly repairs when we find worn parts and other indications of imminent problems. From drainage problems to pump issues and water heater troubles, you're covered no matter what. We employ local Woodland plumbers who perform:
Sump pump installation and repairs
Drain blockage/clog clearing
Fixture, pipe, faucet repair
Water line installation and repairs
Sewer main installation and repairs
Water heater repair and installations
Water main line boring
Sewer main line clearing
Water heater maintenance
From installation to repairs, replacement, and maintenance, when you want a comprehensive plumber in Woodland for all your plumbing needs, call (503) 549-1324 or Contact Us today.
At PNW Plumbing we also offer Plumber services in: Battle Ground, Camas, Portland, Vancouver and more!
See What Clients Are Saying