Rheem Hot Water Heater Sales and Installation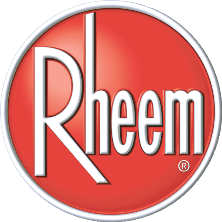 PNW Plumbing & HVAC takes pride in being a certified Rheem Water Heater reseller and installer. Rheem Water Heaters are known for their reliability, affordability and innovative style. Our independently owned and operated business is excited to endorse the quality of Rheem products and enthusiastically offers it to all of our customers who are in the market for a new water heater.
Types of Rheem Water Heaters
Rheem carries both traditional storage tank water heaters, as well as high efficiency tankless water heaters and solar water heating systems too. Additionally, Rheem also always offers replacement parts and accessories for all makes and models of water heaters. These water heaters are well known for always being above and beyond industry standards for similar products.
Our most popular water heater options include:
Gas storage water heaters
Electric storage water heaters
Tankless water heaters
Copper-tube water heaters
Solar water heating systems
Quality  Water Heaters from Rheem
As times change, and water heater needs change, so does the structure and style of these appliances; requiring innovative solutions for specific needs. The Rheem Company is focused on providing water heating solutions for all. If you have a specific water heating need or dilemma, PNW Plumbing and HVAC is confident that we can help you find an adequate solution with a superior quality Rheem product.
Water Heater Parts and Accessories
PNW Plumbing is proud to offer a wide variety of water heater options from Rheem water heaters. Rheem is a company of integrity that always manufactures top quality appliances. They also make replacement parts and accessories readily available and easy to access. The plumbing professionals with PNW Plumbing & HVAC are certified in Rheem sales, installation and consultation services, giving you added peace of mind. For more information about the various Rheem water heaters we offer for sale and installation, contact us today!