Look For a Plumber in Lake Oswego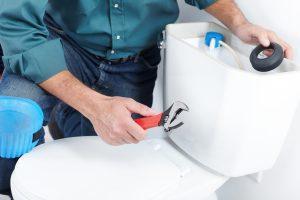 For the best local plumbing services in Lake Oswego call PNW Plumbing. Our friendly dispatch always answers the phone, encourages your questions, and can get our plumber fleet out to your home in no time. We also offer emergency plumbing services to help with serious plumbing issues. We can perform just about every plumbing service you can think of, as well as guaranteeing our work. With tons of satisfied customers, excellent customer service that is available during emergencies and 24/7, and flexible financing options, there's only one choice for your residential or commercial plumbing needs, and that's PNW Plumbers!
PNW Plumbing stands by its "customer first" policy. We work directly with customers to keep costs low and guarantee that you stay informed every step of the way.
Professional Emergency Plumbing Done Right
Our team performs every plumbing service for your home or business. We may even do some you haven't heard of before. With over 20 years in the industry, there isn't much we haven't seen before. Everyone on our fleet is certified and thoroughly trained in everything from fixing leaks to full repiping and main water line replacement.
There is no plumbing we can't do:
Same-day inspections and diagnostics
Drain blockage/clog clearing
Sewer main repair and install
Water line repair and install
Pipe, fixture, faucet repair
Water heater repair and install
Sewer main line clearing
Water heater maintenance
Water main line clearing
Sump pump repair and install
Recurring Plumbing Problems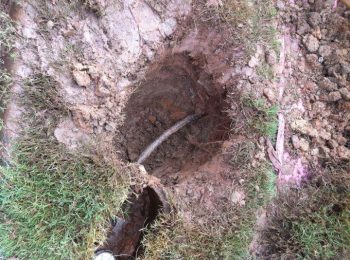 Some plumbing problems come with early warning signs that let you know something isn't right. If you're noticing any of these symptoms, the sooner you can get a plumber, the better:
Slow Draining
Feel like your drain is taking a while to clear? That could mean you've got a build-up happening somewhere along the line. But before you grab the drain cleaner, try the classic combo of hot water and vinegar, or a cheap drain-cleaning snake from the hardware store.
Higher-Than-Usual Water Bill
If an increase to your water bill can't be explained by your water company, then you might have a leak somewhere in your line. Most leaks get worse, so call us up to get things moving!
Sounds From Plumbing
This is often the final sign that leads homeowners to finally put the pieces together. If you hear noises from your plumbing – sloshing, gurgling, or anything peculiar – you've got a block.
Our Crew Can Help
If your home's plumbing is experiencing any of the problems above, or just want a plumber to get out to your home for an inspection – call us today. We'll take your call any time of the day and always have people on the ground.
Contact PNW Plumbing and set your plumbing straight today.
See What Clients Are Saying