Reilable Plumbing Company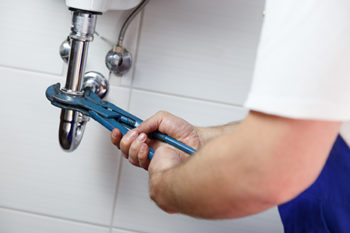 At PNW Plumbers our plumbing contractors go the distance to fix your pipes, sink, toilet, and any other conceivable plumbing issue. When they need a quick working plumber, Salmon Creek residents should look no further than PNW Plumbers.
Fort over 20 years, PNW Plumbers has responded to the plumbing needs of residents in and around Vancouver, Washington. Our reputation is built on our excellence in customer service, attention to detail, and workmanship. So instead of trying to fix your plumbing issues yourself or hope plumbing problems magically disappear, let our professionals work to give you affordable plumbing services today.
Our Plumbing Services
Every job starts with a thorough inspection and diagnosis. Then, we pinpoint the precise source of the problem–a crack in the main water line, or an obstruction in the shower drain–and go to work. Our plumbers also inspect for any small issues that can in time become larger repairs. Nipping smaller plumbing problems in the bud is the best way to avoid repairs later down the road. These lower cost procedures are our way of saving our customers from costly damage that other plumbers might overlook.

Water main line clearing
Drain blockage/clog clearing
Pipe, fixture, faucet repair
Sewer main line clearing
Water heater maintenance
Water line repair and install
Sewer main repair and install
Water heater repair and install
Sump pump repair and install
Professional Plumbers
In the plumbing industry, we know the importance of coupling brilliant professionalism with hard work. We forged our company on principles that center around a positive customer experience. As soon as one of our plumbers is dispatched, Salmon Creek residents and property owners have our guarantee of on-time arrival, honest costs, and a certified expert plumber who cares for your property and treats the customer with respect.
Our plumbers bring the best tools in the industry for every kind of project, and we use the most reliable parts for replacement in order to put our best workmanship into the job. It's safe to say that plumbing is our passion, and a job well done needs to be well done from start to finish.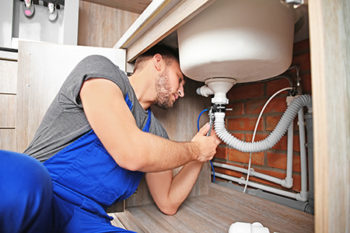 Commercial Plumbing
For businesses can lose customers over plumbing problems, like backed-up sinks, leaking pipes, or other damage. Our plumbers know this just as well as you do, which is why we repair your plumbing problems as soon as possible, so that you can focus on keeping your business running smoothly. Our commercial plumbing services take care of:

Restaurants
Healthcare facilities
Industrial property
Plumbers You Can Trust
At PNW Plumbers, our plumbers work with honesty and punctuality. With every project, whether it's sewer line repair, repiping, water heating repair, drain cleaning, or installing plumbing fixtures, our contractors will always keep you updated with prices and information. The parts we use have top-of-the-line industry standards, and with them come extensive manufacturer warranties. For a great plumber you can rely on, call PNW Plumbers today!
See What Clients Are Saying