24/7 Emergency Plumbing Services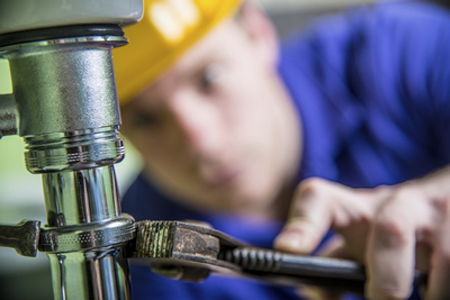 Sometimes, plumbing can't wait. In fact, most plumbing problems can escalate and cause damage or major inconvenience if not addressed quickly. Day or night, plumbing emergencies have the tendency to strike when they cause the most trouble. To get your plumbing back under control, our fleet is always on the field and ready to assist. With the right local company that provides emergency plumbing services in Gresham, your emergency might be little more than hiccup in your day-to-day routine.
When the clock's ticking and you've got water taking a toll on your home, call the local plumbers at PNW Plumbers. We answer our phones 24 hours a day, 365 days a year.
Plumbing Emergencies
Plumbing issues don't always need immediate repairs, but a fast response time never hurts and can make all the difference. At no time is this more true than when water damage is present. Water damage multiplies and the effects can compound quickly, so if your issue involves water flowing freely, standing water or water that's penetrated any of the surfaces areas of your home, contact us immediately! We target line leaks and breaks and begin immediate repairs as soon as we locate the breach, troubleshoot and repair broken water heaters, can use advanced detection methods to find main line clogs and damage, perform short notice trenchless and traditional main water line repairs or replacements, and find any clogs in any part of your plumbing system!
How to Handle a Plumbing Emergency
Shut off the affected water line. First thing to remember, this depends on where the problem is occurring. Toilets and water fixtures like sinks have a valve at the base that you've likely seen before. Shutting that off should be the first thing you do in the event of a backup. Your main water shut-off valve is located on the house side near your meter. This will shut off city water and keep any water from entering your home from the public water supply. If you have any questions about where your valve is, call us and we'll help you find it.
Power down and turn off your water heater. Doing so will keep your heater from overheating, building up pressure, and bursting a line.
Stop minor leaks as soon as possible and open all spigots. Small leaks can be patched with plumbers tape. Excess water that's leaking can be caught with buckets or pots to prevent water damage. After that, go ahead and open your drains and spigots outdoors to release pressure and clear out the remaining water in the system.
Give a call to PNW Plumbers. Thought we get to the scene as fast as possible, taking these steps immediately can help reduce the potential for damage. Which means it's always best to call a plumber as soon as you notice a problem. We will assess the situation as soon as we arrive, and begin diagnostics and repairs. Emergency services are available for homes and businesses.
Contact Your Local Emergency Plumbers
Get help from certified plumbers now! Don't let plumbing problems grow out of control. Call us for help!
You don't need to wait until morning. 24/7 help is just a phone call away. We arrive quickly, prepared, and get to work immediately. When you have a plumbing emergency, don't wait. Call or contact PNW Plumbers and get help now.
See What Clients Are Saying