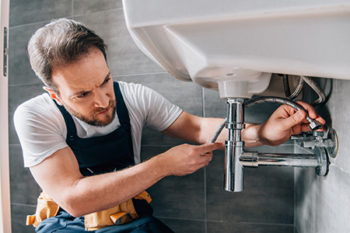 Local Plumber
For the best plumbing company in Gresham, call PNW Plumbers. Our friendly team always picks up the phone, loves answering questions, and can be out to your home in no time. We are quick and responsive for any emergency plumbing needs.
PNW Plumbers operates by a "customer first" policy. Meaning we work with customers to keep costs low and always make sure you stay informed every step of the way.

We perform all major or minor plumbing services
Guranteed craftsmanship on all our services
20 years of satisfied customers
Flexible financing options
Call 24/7 – Day-and-night service available
Residential and commercial
Plumbing Done Right
Our team performs every plumbing service there is. Even the ones you haven't heard of before. We pride ourselves on the expertise we've gained from over 20 years in the industry. Our entire fleet is expertly trained in everything from clearing blockages and fixing leaks, to full repiping and main water line replacement.
There is no plumbing our crew can't do:

Same-day inspections and diagnostics
Drain blockage/clog clearing
Sewer main repair and install
Water line repair and install
Pipe, fixture, faucet repair
Water heater repair and install
Sewer main line clearing
Water heater maintenance
Water main line clearing
Sump pump repair and install
Common Plumbing Problems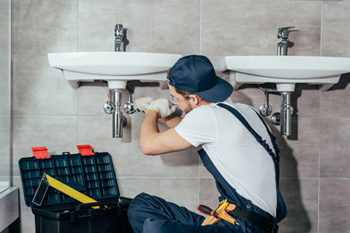 Some plumbing problems come with early warning signs that tell you something is wrong. If you're noticing any of these symptoms, the earlier you get get a qualified plumber on the scene, the better:
Slow Draining
Seem like your drain is taking a while to clear? That's an early sign you've got some build-up happening. Before you reach for a harsh drain cleaner, try some hot water and vinegar, or a cheap snake from the hardware store.
PNW Tip: If you're noticing slow draining in a single water fixture, it's probably not a big deal. But if you notice it in multiple parts of the house, you could be experiencing a block to the main water line!
Increased Water Bill
If an increase in your water bill can't be explained by your water company, then you might have a leak somewhere in your line. Most leaks get worse, so call us up to find where it is!
PNW Tip: If you can't find the leak in your home (pay close attention to the basement), it could be outside your home in the main water line or your outgoing sewer line.
Sloshing Sounds
While not the earliest sign, this is often a sign that leads to homeowners finally putting the pieces together. If you hear noises from your plumbing – sloshing, gurgling, or anything peculiar – you've got a blockage.
PNW Tip: Don't wait on this! The sounds you're hearing are from water hitting a blockage and going back towards the home. This is a final warning of a backup and out-of-commission plumbing.
PNW Plumbers Can Help
If you are experiencing any of the problems above, or just need a plumber to get our to your home ASAP – call us today. Our dispatch answers the phone any time of the day and our fleet is always on the ground. If you're looking for the best local plumbing company with years of experience, call PNW Plumbers.
See What Clients Are Saying