Emergency Plumbing Service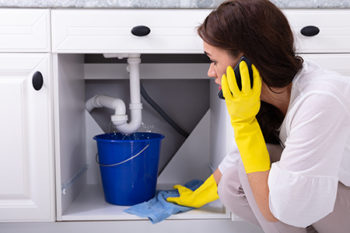 No matter how thoroughly you prepare, a plumbing emergency can strike at any time. What started as a small leak might easily end up as a burst pipe, leading to flooded basement or worse. These kinds of things can easily derail your life, but they don't have to.
Give our staff, the experts at PNW Plumbers, a call at the first sign of trouble. We have people available whenever you need it. Your problem becomes our priority as soon as you contact us, and we send someone out immediately. Get your life and sanity back and call in a  plumber in Salmon Creek to take care of it today.
When To Call A Plumber
You might notice a slow sink or bathtub drain, a leak dripping from your pipe, or some other issue. While not every issue requires immediate attention, it's always best to get these things taken care of right away. It only takes a moment for something small to change into a drastic situation. There are a few things to look out for. If you see standing water in the basement or anywhere else, an uninterrupted flow of water, or a burst pipe, you need to call us in right now!
All of our plumbers know how to handle burst pipes and rapid leaks, and they fix these problems immediately. You don't have to put up with cold showers, our team is available to fix broken water heaters as soon as you discover the problem. We carry specialized equipment that allows us to find leaks, clogs, and locations where lines have broken. Once we find the cause of the problem, our highly trained plumbers can initiate fast and effective repairs. When you need a main line completely replaced, our team is capable of performing both trenchless and traditional installations.
Preventing Plumbing Damage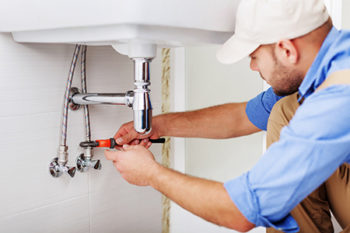 If there was only one thing to remember about plumbing issues, it would be to take care of everything immediately and without delay. Follow these handy reminders to make sure that your problem gets resolved as soon as possible, before it has a chance to become more severe.
Turn off the water line if at all possible. If the problem is coming from a toilet or a sink, there's a valve nearby that you can close off to prevent more water from coming through. Shut if off when anything backs up. For other issues you have to go out to the side of your building to find the main valve. Turning it off stops the flow of water in your home. You won't be able to shower or wash dishes, but this also prevents water from flooding and pooling inside your house.
Deactivate the water heater. If your issue is related to the water heater, or even if you suspect that it might be, turn it off. This prevents pressure from building up over time. In such cases, not only do you end up with a broken water heater, but thee's also the possibility of a burst line.
Take care of the little things. If you have a very minor leak, you can apply patching material to delay it from becoming more serious. Set up buckets underneath to keep water from getting into your floors or in other areas. Your priority in this task is to prevent damage to your flooring and walls, which would lead to even more expensive repairs down the line.
Call PNW Plumbers as soon as possible. There are some issues that you can take care of, such as unclogging a toilet, but when trouble starts it's always best to get hold of a true professional. Our staff is on call throughout the Salmon Creek area and beyond 24 hours a day, seven days a week. You can count on us to get there as soon as possible and to take care of the issue before it develops into something more drastic. Whether you're a homeowner or a business owner, we're equipped to handle your specific needs.
Local Emergency Plumber
You don't need to wait to talk to get some one to your plumbing emergency. Round-the-clock assistance is just a phone call away. Call or contact PNW Plumbers and get help right away.
See What Clients Are Saying