Woodland's Plumbing Experts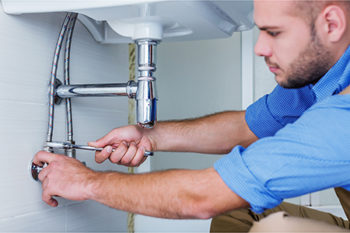 You depend on your water heater, pump, and piping systems to work correctly every day. It can be easy to forget that these are complex systems when they work properly. That makes it an even bigger surprise when one of them encounters a problem. You want you can depend on. In order to achieve it, sometimes you need plumbing services you can depend on as well. When you make PNW Plumbers your first choice for any of your plumbing needs you'll get craftsmanship that lasts from a company full of local plumbers that you can trust.
Plumbing in Woodland is always different. Home and business owners utilize a variety of different systems and brands. That's why our plumbers have had to prepare for anything. From main water lines to wells, residents of Woodland have diverse plumbing needs. We've gone to exceptional lengths to make sure our plumbing services meet those needs.
Guaranteed Plumbing Services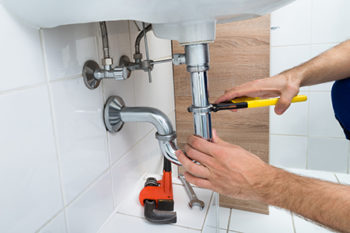 Customer Service- When you need plumbing you want courteous, friendly service from a trustworthy plumber. Our technicians and plumbers are hired for their honest and good nature. We guarantee our employees will treat you, your property, and your family with respect and care.
Equipment- There are few things as disappointing as calling for a plumber only to learn the don't have the right tools when they arrive. We make sure this won't happen by supplying our plumbing experts with everything they need to get the job done. Cutting edge, brand name tools ensure reliability and efficiency, allowing our plumbers to provide you an accurate diagnosis and repairs in less time.
Expertise- Our plumbers are incredibly experienced. They carry out every job with skill and accuracy. Repairs, installations, and replacements of water heaters, pumps, and lines are just a small slice of the plumbing services we provide.
Parts- OEM stands for original equipment manufacturer. A part that meets OEM specifications meets the standards laid out by the original manufacturer. We only use parts from brand name suppliers that meet or often exceed OEM standards. That way you get reliable repairs backed by extensive manufacturer warranties.
Service Guarantee- We guarantee our work. That's why we take great care to make sure our plumbing lives up to our standards. Accurate and prompt service, and follow-up satisfaction surveys are routine at our plumbing company. When you want plumbing from toilet fixture installs to directional boring, that's guaranteed. No one does it better.
Comprehensive and Local Plumbing
Whether you need routine maintenance or emergency services, we're your local choice. Woodland residents have been depending on our plumbing for their businesses and homes for over 20 years. We're proud to provide lasting repairs, incredible customer service, and efficient work. When you need plumbing choose the professionals with the best plumbing service guarantee, call us today. At PNW Plumbers we also offer Plumbing services in Camas, Vancouver and more!
See What Clients Are Saying